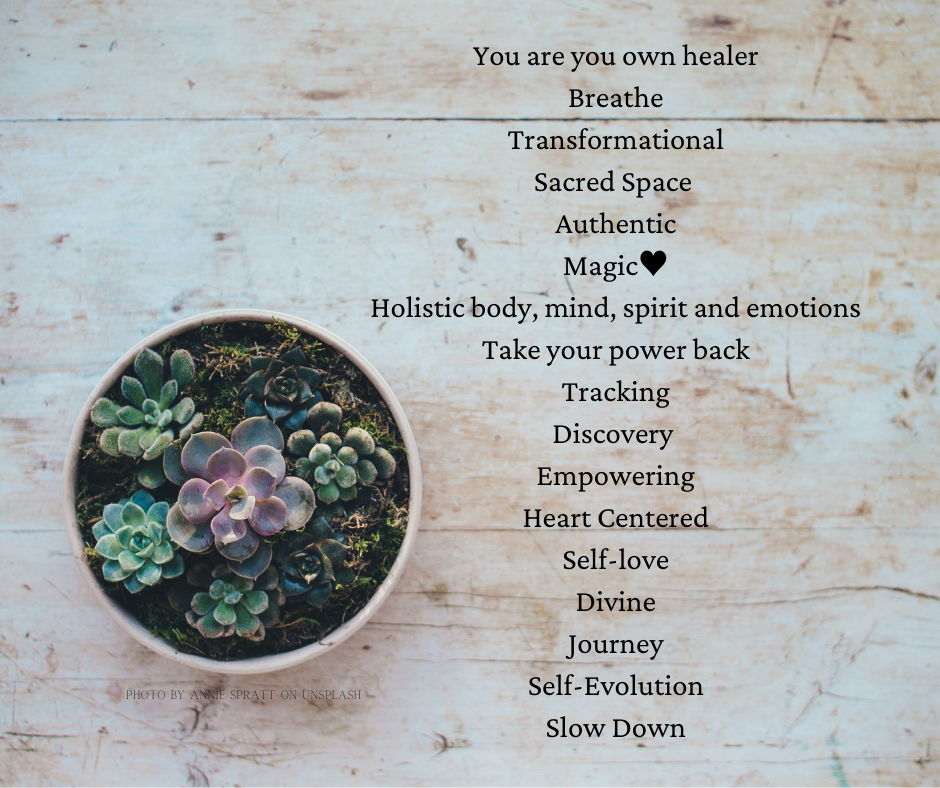 You will know how to use your breath to connect to your body.
You will have a chance to be authentic in hearing and feeling the blocks that are holding you back to being your highest brightest self.
You will have the opportunity to be vulnerable in a safe space. You will learn to create your own safe spaces.
You will experience energy in your body.
You will begin the journey of transformational healing.
You will be heard, seen, and supported.
You will feel the connection with your energy body, physical body, and Spiritual body.
I help you to connect to your healing. Healing core heart wounds is a full body experience. This experience requires awareness of sensations in the body, thoughts in the mind, and holes in their Spirit. whole body, (body, mind, & Spirit) of the things that keep you stuck in past wounds. On the spiralic journey of healing I help heal traumatic wounds using holistic energetic practices to acknowledge, befriend, and clear past wounds to return back to your true HEART through self-love and deep exploration.
I believe that you are your own inner healer. I believe that you have all that you need inside of you to move through your core wounds. I believe that self-love creates self-healing.
I commit to holding sacred space for you. I commit to helping you find your highest true self. I want you to find your way over that big mountain you've been climbing for so long. I invite you to dive deeper into the depths of who you are and explore all that you are.
I will walk that road with you and we will uncover at your pace. It is an honor to be allowed to help you find transformational tools to help you in your self discovery. Tools I love to use are Healing Breathwork Reiki Healing, trauma-informed yoga, visualization, energy work, journaling, Shadow Work, Chakra balancing, somatic healing and body work.